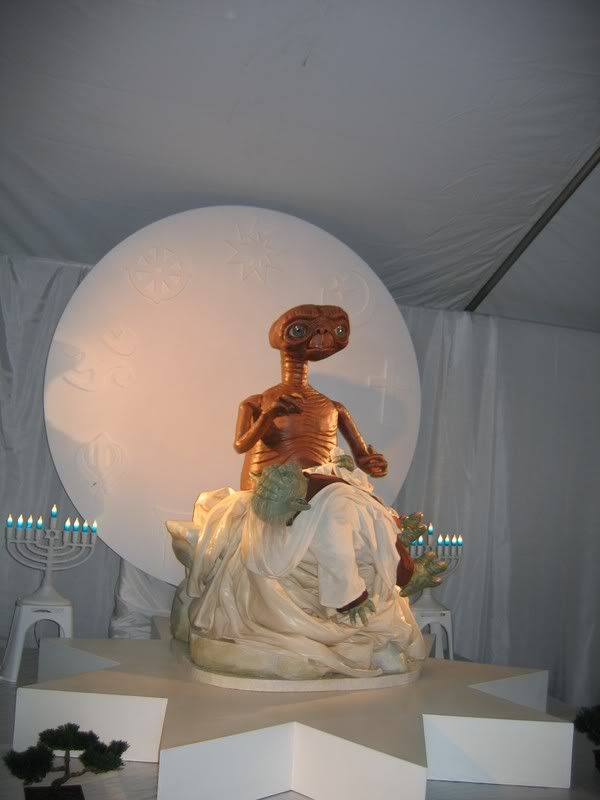 On Thursday, reynardin, faunalia and I managed to swing by the kozyndan opening at Narwhal gallery. Their 'Unknown Portraits' were quite a bit smaller than I imagined. You can see more in their
photostream
. Really quite intricate and technically precisice, along with the usual somewhat outré surrealism, whimsy and composite or anthropomorphic creatures. You should stop by Narwhal, if you missed it, and see for yourself. The photos don't quite do it justice.
Tonight, is
Nuit Blanche
and I am very excited! I hope the clouds are all rained out. But I am here to tell you, I am quite prepared to dress like Rocky, the yellow rubber ducky
and I uh, rescued, from the fountain at Ryerson last year. I am not made of sugar a little rain never stopped me! Remember the E.T. and Yoda pièta of the year before? Héhéhé!